In retrospect, can you name something or someone who left the biggest impression in your soul?
The time spent with Quincy Jones, was life-changing. It became a defining moment for me. I had a few records with Quincy during those years. Quincy is not only a master on the part of the right music, but also a master in terms of proper combinations of people who are able to make this kind of music requires. It was incredibly helpful just to sit with him and communicate on professional topics in a moment when I'm in a career sense was at a crossroads. I had the same relationship with George Duke. I called him by his father in the profession. God bless his soul. He was someone I could just sit and talk about work or life in General. We could just shoot the breeze. When you have such icons, it helps you shape your own life. Well as have the ability to obtain such important information. Frankly, in this area there are a lot of selfish people. Most do not like to share knowledge that will contribute to the growth of future generations. I'm talking in General. Some people try to convince themselves in some kind of God-given exceptionalism and trying to get others to think similarly. I've been lucky to be surrounded by great people that contributed to the advancement of my career.
Do you feel that the current jazz is strictly divided into traditional jazz, smooth jazz, contemporary jazz or even world music? Can a musician simply be a musician or to achieve success, you have to be within certain forms?
I think it depends on the country. In the US, I think, all divided into genres, and the industry had developed within certain categories. You belong to a particular genre of music, regardless of your desire. You can see it at the Grammys and other events. Everything is divided into areas. But as soon as you cross the ocean and reach Europe, Japan or even Australia, you will find that people seem to increasingly see music as it is in itself. They no longer get to the feelings that the music brings, and they are not as important as it is called. In this section I want to say that I was recently at a jazz festival in Korea. This was my first visit to Seoul, and I didn't know if they know my music or not. On the day of my speech, the festival looked very eclectic. It all started with the folk guitarist, then we went with funk and contemporary jazz which is more suited for dancing mood. After I had Jack DeJohnette and Robbie Coltrane, who played traditional jazz. The audience looked under everything that was on the stage. I then after the festival made a post on Facebook where he wrote that from the point of view of music perception it was the best audience before which I have ever made. And it was that when they listened to music they didn't have pre-formed preconceptions about her. They just wanted to listen to music, and very naturally responded to what they heard. It was a great experience. It seems, in the oceans a lot more freedom than in the United States.
What's the secret to your creative longevity?
All this is mostly due to the fact that I'm honest with ourselves and honest with the music I write, compose and perform. I'm a big fan of James brown. It's all because of my older brother, due to which our house had a lot of his records. Thus, I began to form under the influence of James brown, and then in high school and College opened Grover of Washington Junior and a bunch of other artists. Along with this experience, I began to work on his own sound. I think this is key, also how to be true to yourself and your music. You need to create your own brand with their own sound, which is different from the others. It's hard to do, because the light of the great number of saxophonists. When I was growing up, many saxophone players that I played were fans of certain artists whose style they just copied. I went the other way. While everyone was listening to Michael Brecker or David Sanborn here, I delved into Maceo Parker from the band of James brown. There was a very different approach to the saxophone. While the people listened to John Coltrane and Charlie Parker, I was a fan of Cannonball. Therefore, due to my love for R&B I have a different approach to brass. I'm really trying to give the groove, and play melodic content. I think that's why I so long remain on the horse. You need to continue to reinvent myself, to be unique and stay honest to the art.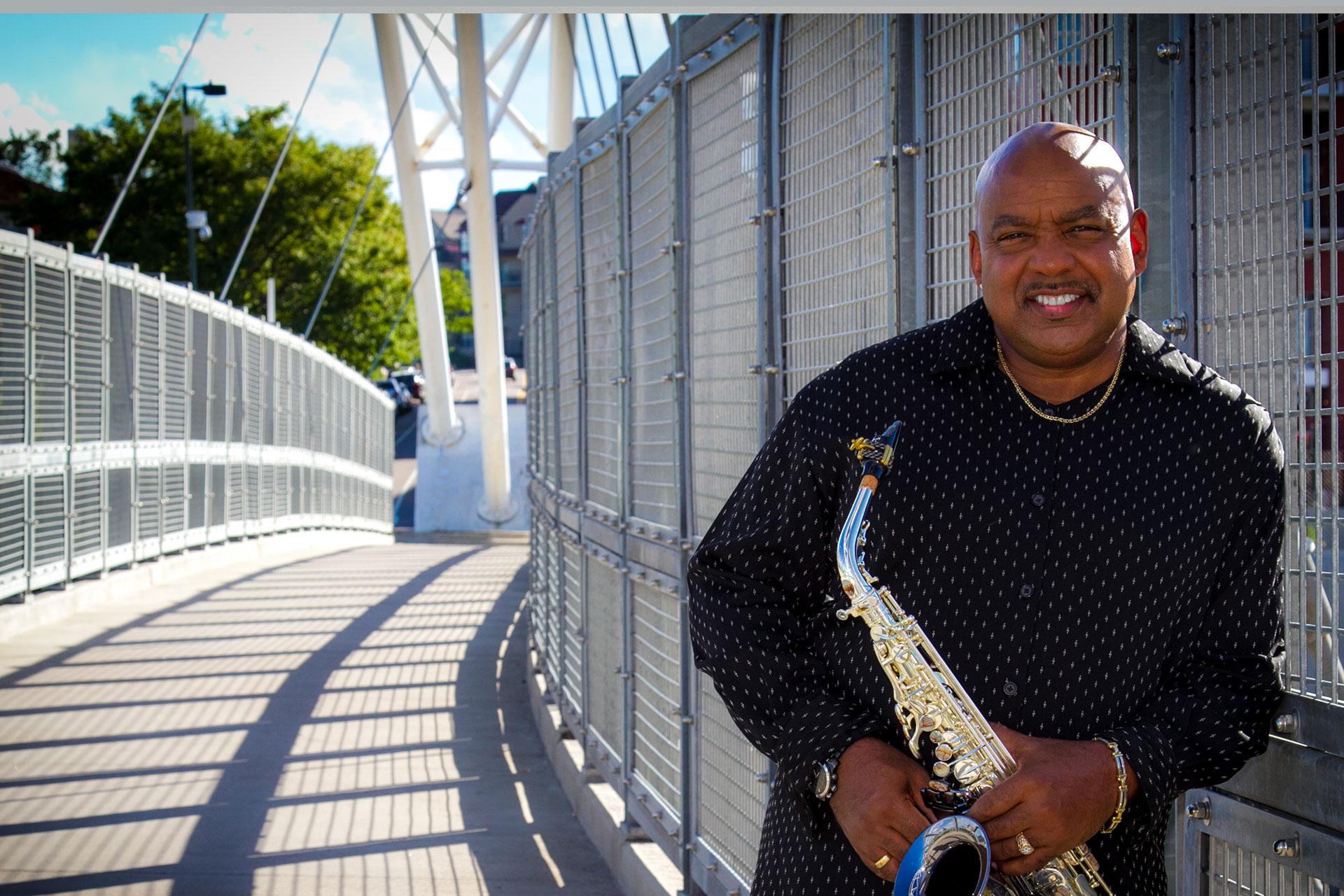 How it was difficult to find a niche and build a solo career after so many years of Studio / session musician? There are also Paul Jackson Jr., another Studio speaker, which is so much played, and people really don't know how the leader of the band. Musicians can know his own music, but not the General public. Some turns smoothly move from sessional career to solo work, and some not. How it was difficult for you?
Each musician has their strengths. My good friend Paul Jackson Jr.'s unique career Studio musician. If we're talking about recording guitar parts of Imants other artists. He probably recorded so many things that he himself does not remember exactly how much. I don't know why some artists are able to stick out from the studios and become an independent creative unit, and some can't. While there are many famous artists who, in my opinion, should not be in the top, but there due to some purely ostentatious moments. They can be not so good musicians, but they have a market image, or musicians, that help them to stay afloat. I was among those guys who tirelessly took care to get out of the Studio sessions. Years it took me to create those connections that will fuel my career as a solo artist and Studio musician. And I think a lot comes from faith. You must believe in yourself and in God. You should go ahead and take things as they are, step by step.