Great Balls Of Fire, the soundtrack to the film Great Balls Of Fire (1989) but as "the Large fiery male genitalia". Anyway, this film biography of the king of rock-n-roll Jerry Lee Lewis (Jerry Lee Lewis), and his most famous hit, which gave the name to this film, there is undoubtedly sexual innuendo.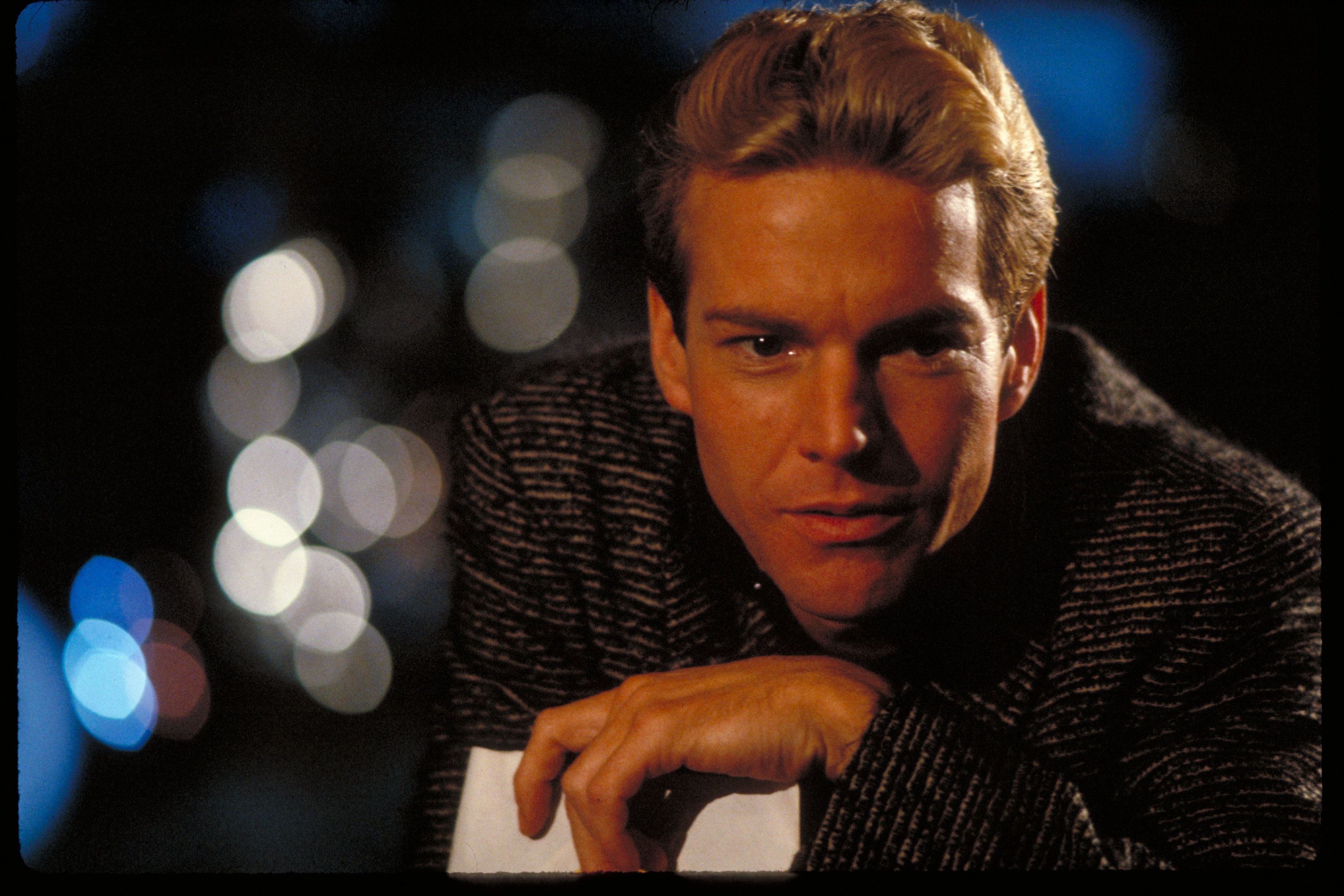 Being a fan of rock-n-roll in General and rockabilly music, I to my shame watched this movie a few days ago and, my friends, I admit that I too have been putting off this event. The film is gorgeous. And as an independent work and as a movie in the genre of biopic. The main character – himself Jerry Lee, his incomparable plays Dennis Quaid (Dennis Quaid). The whole soundtrack consists mainly of songs Jerry Lee in his own performance.
This movie should look to all musicians, and also to all those people who want to achieve more in life. "When I play the piano, I Shine as gold." We are talking about unwavering confidence in his talent, will to win, self-esteem, readiness to take responsibility for their actions and defend their love. Its expressive power with the movie Great Balls Of Fire is matched only by Walk The Line.
I just recently started to listen carefully to Jerry Lee and it prompted me to watch this film. This opened up for me star Jerry Lee. This movie finally and irrespective of put to me the point is that JLL – a great musician and king of rock-n-roll, and I understood and loved his music and will promote it Jerry Lee Lewis the inimitable driving played music rockabilly and country. He did and continues to do so (!) absolutely incredible (the 40th Studio album by George.L.L. "Mean Old Man" with his collaborative records with rock musicians of our time came out 2010). Him uncompromising be all rock-and-roll "action" and any country room. You can appreciate it, having heard at least a little bit of the 8-disc collection Complete Sun Years (1956-1963), again 8-disc The Locust Years… And The Return To The Promised Land (1963-1970) and 10-disc Mercury Smashes… And Rocking' Sessions (1970-1978).
In General, it would be great to just start with the soundtrack to this film.
Jerry Lee specifically for the soundtrack re-recorded the song "Great Balls Of Fire," "Whole Lotta Shakin' Goin' On" and "That Lucky Old Sun". These versions of the songs – 89 years, all the rest – also the author's execution of Jerry Lee, except for the songs mentioned by other musicians.